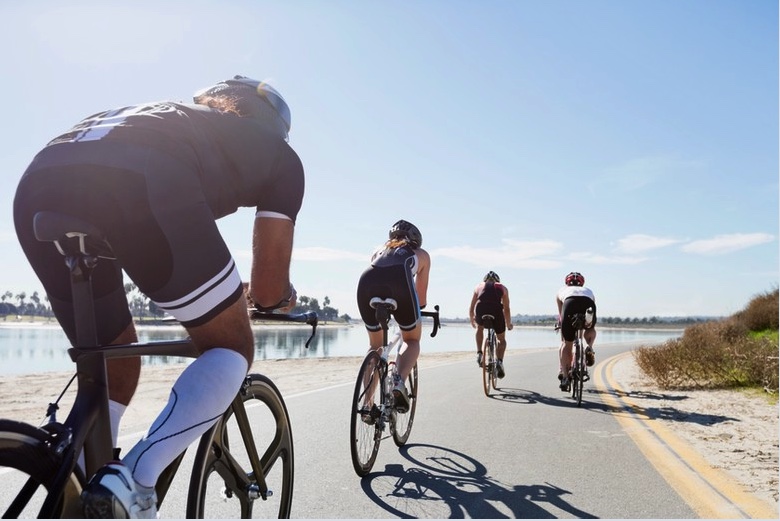 Custom Coaching
12 semaine plan
12 week plan
Coaching de performance 1:1 
Discipline : VTT – Route – CX – Piste – CLM – Gravel
Type : Race – Sportive – Recreational
Nick m'a entraîné pour une saison (Piste, Route, CX) en tant que jeune cycliste (U17) ambitieux. Il m'a donné un plan d'entraînement bien structuré, et m'a également introduit a des programmes de conditionnement et de renforcement musculaire d'une manière sûre et agréable pour un jeune athlète. Nick est un entraîneur très attentif et communicatif, qualifié non seulement par des méthodes officielles, mais aussi par l'expérience en tant que cycliste compétitif lui-même. Cela signifie que Nick possède une connaissance approfondie des tactiques associées au cyclisme. Au-delà de tout cela, l'approche de Nick en tant qu'entraineur est ouvert d'esprit, poli et fiable.
"Le coaching de Nick m'a fait évoluer dans les domaines du fitness, de la technique cycliste et tout simplement dans mon approche d'entraînement.
Etre encadré par un professionnel permet de se challenger en confiance car on sait que les entraînements sont personnalisés et adaptés.
Cela évite les surmenages ou les blessures qui sont le pire pour un sportif.
Je ne saurais que vous recommender ses services."
"Le coaching de Nick m'a aidé à améliorer considérablement ma conduite. Physiquement, mon pouvoir a considérablement augmenté et psychologiquement, je suis plus motivé que jamais – et cela a été le cas au cours du dernier mois de détention. Une combinaison de vraiment prendre du temps comprendre les objectifs et les pilotes du coaché, ainsi qu'une connaissance approfondie de la science du coaching, font de Nick un choix brillant pour tout coureur en herbe ". Avril 2020
Nick coached me through a season (Track, Road, CX) as a young (U17), ambitious rider. As well as giving me a structured training plan, he also introduced me to strength and conditioning in a safe and agreeable way for a young athlete. Nick is a very attentive and communicative trainer, qualified not only through official methods, but also through experience as a rider himself. This means Nick also has an in-depth knowledge of the tactics associated with cycling and it's different disciplines. Beyond all this, Nick's approach to training is open-minded, agreeable and most of all reliable.
"Nick's coaching has made me evolve in the fields of fitness, cycling technique and quite simply in my training approach.
Being supervised by a professional allows you to challenge yourself in confidence because we know that the training is personalized and adapted.
This avoids overwork or injuries which are the worst for an athlete.
I can only recommend his services to you. "
"Nick's coaching has helped me make a massive improvement in my riding. Physically, my power has increased significantly, and psychologically I am more motivated than ever – and this has been the case over the past month of confinement. A combination of really taking time to understand the coachee's goals and drivers, as well as a deep knowledge of the science of coaching, makes Nick a brilliant choice for any aspiring rider". April 2020
Contact
Français: johny@final6.ch – 078 694 99 94
English: nick@final6.ch – 076 365 11 04
www.facebook.com/final6.ch