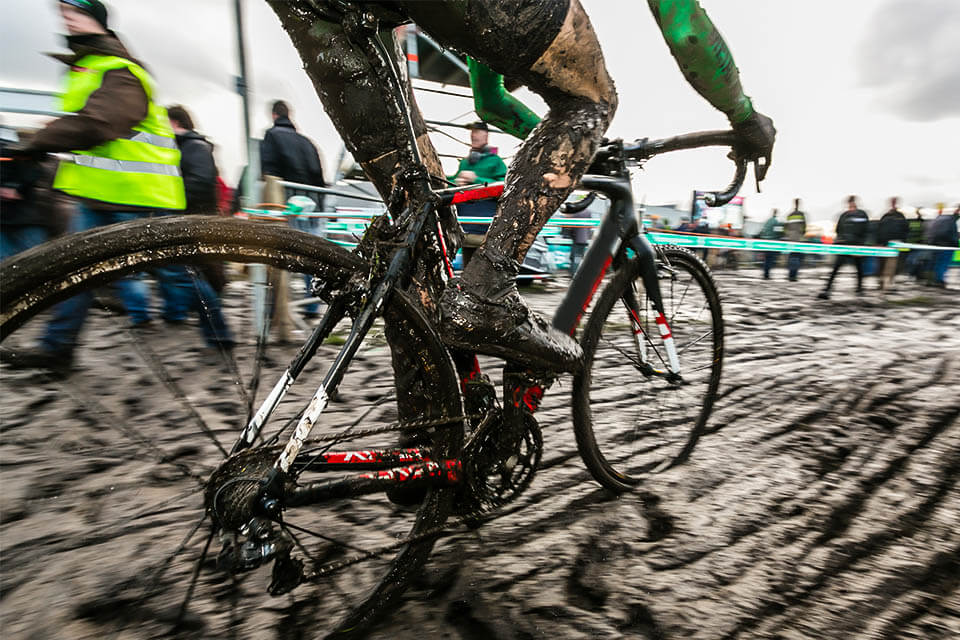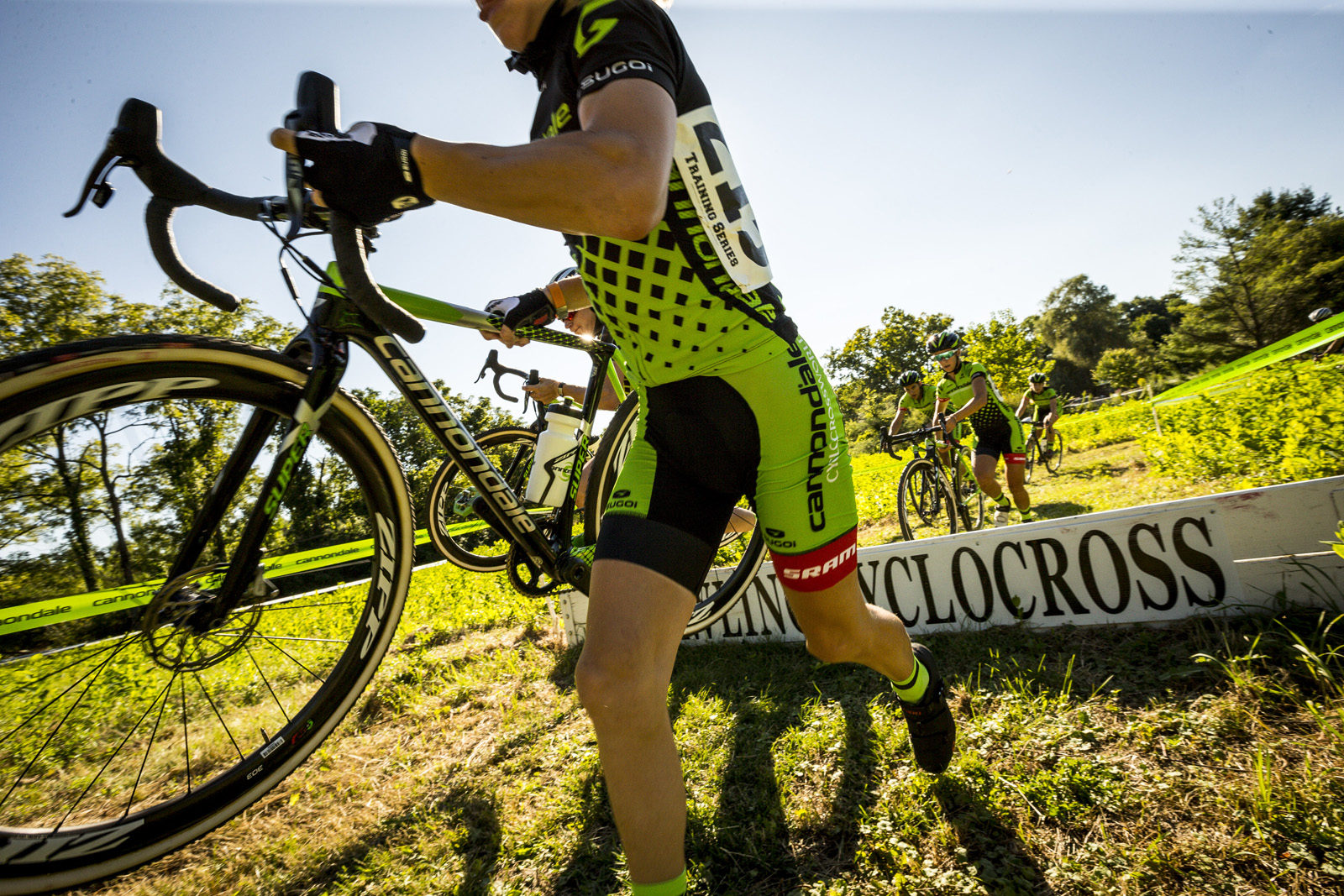 Êtes-vous prêt pour votre meilleure saison de cyclocross de tous les temps?
Nos camps de compétences et de performance CX vous fourniront les compétences nécessaires pour rouler plus efficacement et plus rapidement afin que vous puissiez ÉCRASER votre compétition le jour de la course.
Le programme commence par un camp d'entraînement de deux jours suivi d'un camp de performance une fois par semaine vous menant à la première course de la saison de cyclocross.
CAMP DE COMPÉTENCES: Les compétences essentielles en CX seront couvertes lors du camp de deux jours. Des compétences telles que les départs de course, l'accotement, les virages, le transport, l'escalade, le montage et le démontage,… pour n'en nommer que quelques-uns! La course dirigée par un entraîneur développera davantage vos compétences et vos stratégies de course tactique.
CAMP DE PERFORMANCE: Le camp de compétences de deux jours est suivi d'un camp de performance une fois par semaine où l'accent est mis sur le développement des composants spécifiques du cyclocross de fitness afin que vous arriviez le jour de la course prêt pour des performances de pointe.
CX Skills & Performance Camps
Are you ready for your best cyclocross season ever?
Our CX Skills and performance camps will equip you with the skills needed to ride more efficiently and faster so you can CRUSH your competition on race day.
The program starts with a two day skills camp followed by a once a week performance camp leading you into the first race of the cyclocross season.
SKILLS CAMP : Essential CX skills be covered on the two day camp. Skills like race starts, shouldering, cornering, carrying, climbing, mount and dismount,….to name but a few! Coach led racing will further develop your skills and tactical race strategies.
PERFORMANCE CAMP : The two day skills camp is followed by a once a week performance camp where the focus turns to developing the cyclocross specific components of fitness so you arrive on race day ready for peak performance.
À qui s'adresse ce camp?
Des cyclistes de tous âges et de tous niveaux souhaitant atteindre leur meilleure saison à ce jour.

Les cyclistes qui souhaitent développer leurs compétences pour aller plus vite.

Les cyclistes qui souhaitent améliorer leur confiance.

Les coureurs de cyclocross qui souhaitent augmenter leurs performances pour le jour de la course.

Les cyclistes de toute discipline qui cherchent à apprendre et à développer de nouvelles compétences pour la conduite hors route
Qui vous enseignera?
Nick Smith est un entraîneur de cyclisme Britannique certifié spécialisé dans la route, le CLM, le VTT et le CX et est le principal entraîneur de tous les programmes d'entraînement Final6. Scott Quincey, actuellement membre de l'équipe continentale Akros Excelsior, et TBC rejoindront Nick en tant que cavaliers experts.
Que feront les coureurs sur le camp d'entraînement CX?
Pour le camp de compétences de deux jours, nous couvrons:
Compétences et exercices spécifiques au cyclocross, y compris, mais sans s'y limiter, le choix de la ligne, les départs, la finition de sprint, le transport, les virages, les cambers, le montage et le démontage, le "bunny hop", le développement du flux dans votre conduite

Monter sur un terrain de cyclocross typique; pratiquer l'équitation hors du carrossage, les montées et les descentes abruptes

Rouler économiquement à travers l'herbe, les racines et les terrains cahoteux

Techniques de virage dans différentes conditions

Démonter et remonter à grande vitesse

Transport de vélo en utilisant la bonne technique

Obstacles – à travers, sur et autour
Que couvriront les pilotes les jours de performance CX?
Après le camp de compétences, l'équitation se concentrera sur le développement:
Exercices pour développer les composants de l'aptitude au cyclocross

Perfectionner les compétences de base pour rouler plus vite

Développer des techniques de course

Stratégies de course

Manipulation avancée du vélo: position du corps, changement de vitesse et freinage, transitions en douceur
À la fin des 5 séances, les coureurs seront confiants de commencer la saison et de livrer une performance de pointe.
Information additionnelle
Emplacement

TBC

liste des équipements

CX / MTB approprié en bon état de fonctionnement




Vêtements appropriés pour la météo




Équipement de rechange par ex. chambres à air




Rafraîchissements personnels, par ex. bouteille d'eau, collations

âge

12+

Convient à

Tous les niveaux de capacité

Comment se déroule la journée

Le camp commencera à 09h30 et se terminera à 15h30 avec de nombreuses pauses. Une pause d'une heure pour le déjeuner à 12h00
Rendez-vous
| | | | | |
| --- | --- | --- | --- | --- |
| Date | Camp | Jour | Heure de début | Heure de fin |
| | | | | |
Tarification
Tarification individuelle
CX Skills Camp Date TBC: 250 CHF
Camps de performance CX (Date TBC): CHF 300
Bundle Skills & Performance Camps: 500 CHF
Réservations au Cycling Club (minimum 5 coureurs)
Camp de compétences CX (Date TBC): 200 CHF par personne
Camps de performance CX (Date TBC): 240 CHF par personne
Bundle. Skills & Performance Camps: CHF400pp
Veuillez contacter nick@final6.ch pour les réservations de groupe.
Who is this camp for?
Cyclocross riders of all ages and abilities aiming for their best season yet.

Cyclocross riders who want to develop their skills to go faster.

Cyclocross riders who want to improve their confidence.

Cyclocross riders who want to raise their performance for race day.

Cyclists of any discipline looking to learn and develop new skills for off road riding.
Who will be teaching you?
Nick Smith is a certified British Cycling coach with specialism in Road, TT, MTB and CX and is the principle coach for all Final6 training programmes. Joining Nick as expert riders will be Scott Quincey, currently riding for the Akros Excelsior continental team, and TBC.
What will riders do on the CX skills training camp?
For the two days skills camp we cover :
Cyclocross specific skills and drills, including but not limited to, Line choice, Starts, sprint finish, carrying, cornering, off cambers, mount & dismount, bunnyhop, developing flow in your riding

Riding typical cyclocross terrain; practising riding off camber, steep climbs and descents

Riding economically through grass, roots, bumpy terrain

Cornering techniques in different conditions

Dismount and remounting at speed

Bike carry using correct technqiue

Obstacles – through, over and around
What will riders cover on the CX performance days?
Following the skills camp riding will focus on developing :
Drills to develop the components of fitness for cyclocross

Honing the foundation skills to ride faster

Developing running techniques

Racing strategies

Advanced bike handling : body position, shifting and braking, smooth transitions
By the end of the 5 sessions riders will be confident to start the season and deliver a peak performance.
Additional information
Camp location

TBC

Kit list

Suitable CX / MTB in good working order

Appropriate clothing for weather

Spare equipment e.g. inner tubes

Personal refreshments e.g. water bottle, snacks

Age

12+

Suitable for

All levels of ability

How the day runs

The camp will start at 09.30 and finish at 15.30 with plenty of breaks. A 1 hour break for lunch at 12.00.
Dates
| | | | | |
| --- | --- | --- | --- | --- |
| Date | Camp | Day | Start time | End Time |
| | | | | |
Pricing
Individual pricing
CX Skills Camp (Date TBC) : CHF250

CX Performance Camps (Date TBC) : CHF 300

Bundle Skills & Performance Camps :CHF500
Cycling Club bookings (Minimum 5 riders)
CX Skills Camp (Date TBC) : CHF200pp

CX Performance Camps (Date TBC) : CHF 240pp

Bundle Skills & Performance Camps : CHF400pp
Please contact nick@final6.ch for Group bookings.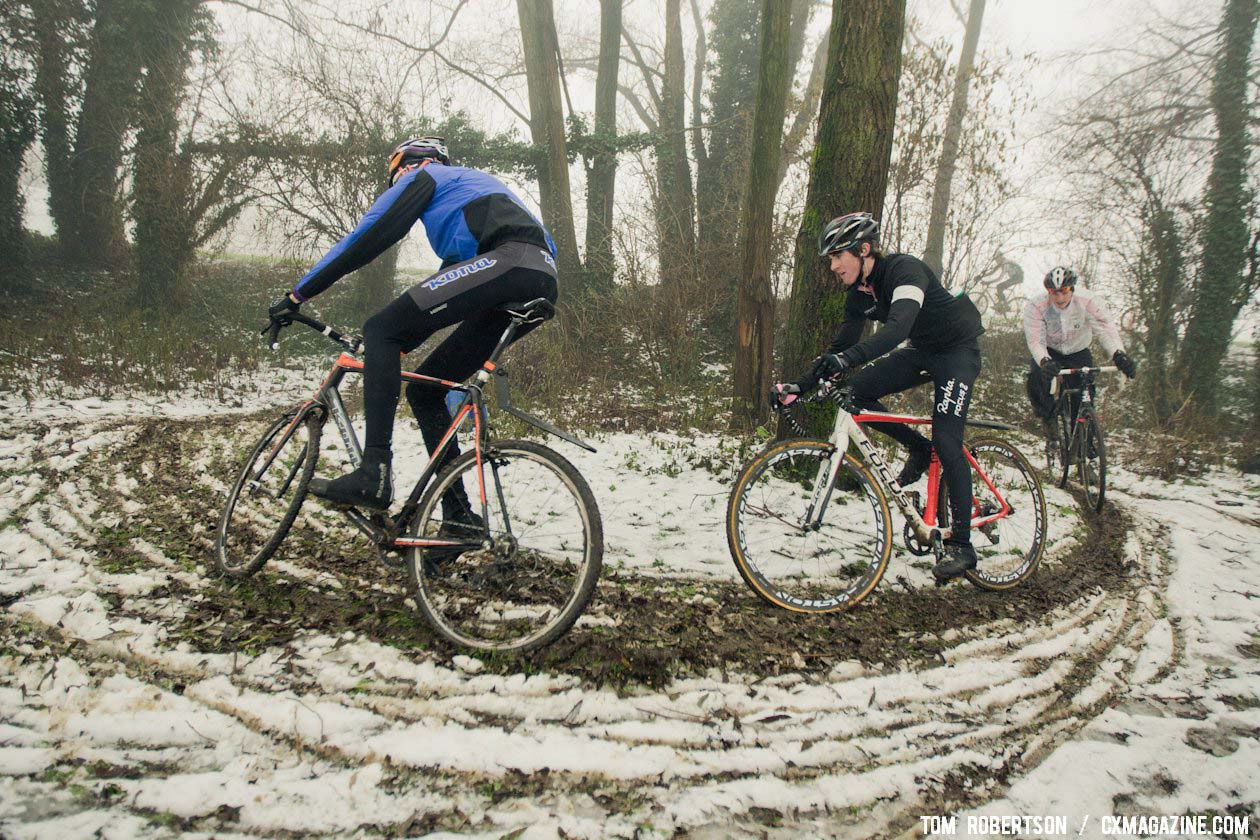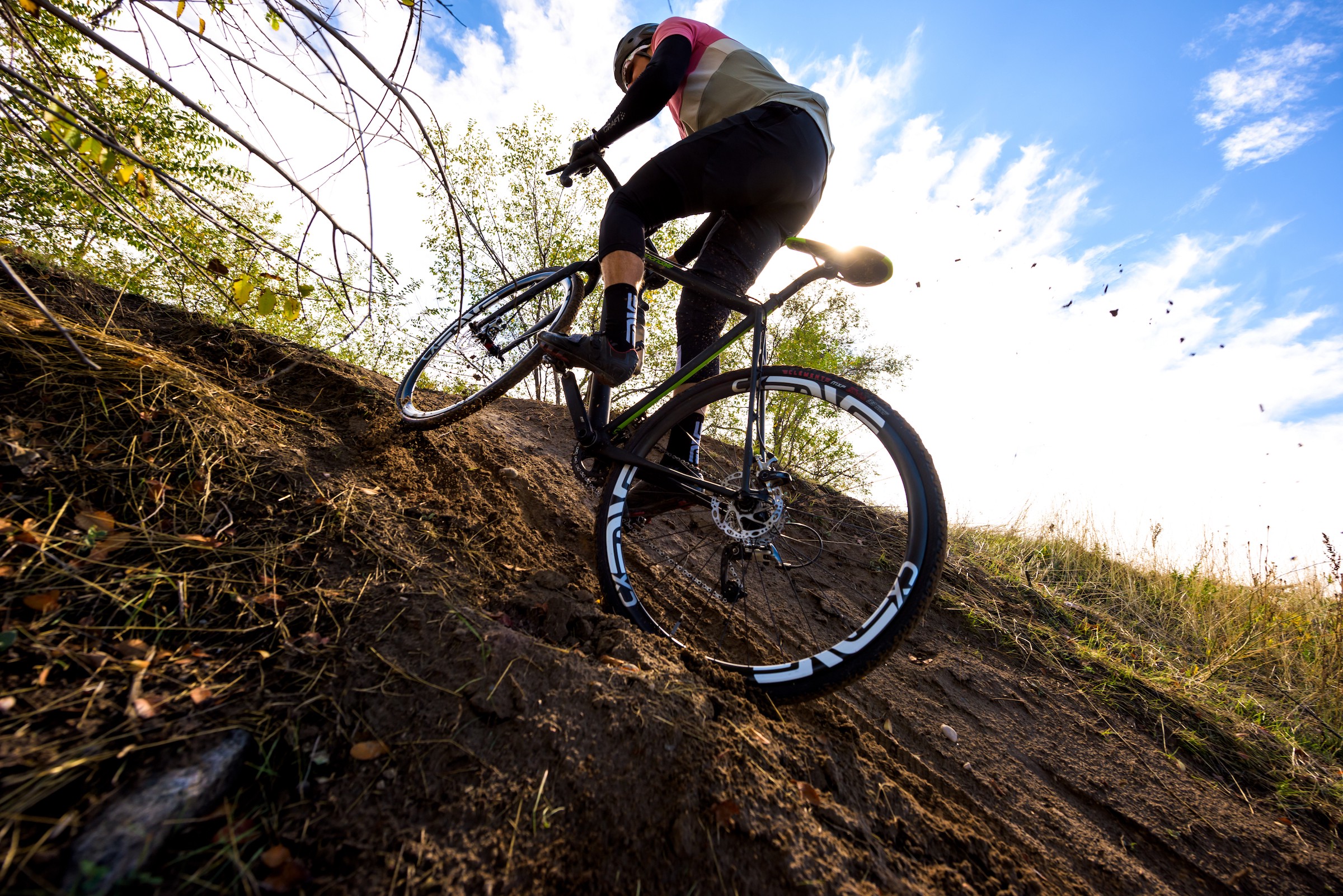 Contact
Français: johny@final6.ch – 078 694 99 94
English: nick@final6.ch – 076 365 11 04
www.facebook.com/final6.ch